National Manufacturing Debate at Cranfield University: 20-21 May 2014
This year's theme is: UK Manufacturing Productivity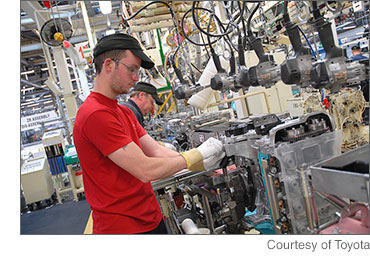 British manufacturers are increasingly opting to use local suppliers as the cost of outsourcing abroad rises and incentives to move production back to the UK are more attractive. This has the potential to improve the UKs industrial base, create jobs, and ultimately strengthen our economy.
But where does UK manufacturing productivity rank against international competitors and how can we improve it? What does Government/industry need to do to ensure this trend continues?
Opening the event will be Sir Peter Gregson, Chief Executive and Vice-Chancellor Cranfield University. Keynote speakers include:
Rt. Hon David Willetts MP, Minister for Universities and Science
Dr. Martin Howarth, Director National Centre of Food Engineering, Sheffield Hallam Univeristy
Richard Kenworthy, Director Engine Manufacturing Division, Toyota UK
Ian Waddell, Unite National Officer, Unite
Warren East, Ex CEO ARM Holding plc and Non Exec Director BT and other engineering companies
Register for free to join this interesting and topical debate.
Participate in the supporting research - UK Manufacturing Productivity Survey
Cranfield, jointly with the ERA Foundation, are currently conducting a national survey into manufacturing productivity in the UK, the results of which will be published as a white paper at the National Manufacturing Debate.By asking manufacturing professionals to complete the online survey, we hope to develop a clearer understanding of the patterns within the national productivity data, root causes for the productivity decline, and develop recommendations for improvements in productivity.The survey will take no more than 9 minutes to complete and is completely anonymous.
Click here to take part.
Note: Tours of Cranfield's facilities are on 20th May at 1200-1330 and 1400-1530. The debate is on the 21 May.
A white paper on UK Manufacturing Productivity based on Cranfield research will be produced.
---
National Manufacturing Debate
The National Manufacturing Debate is an annual event hosted by Cranfield University, bringing together manufacturing professionals from a range of sectors to discuss and debate current challenges in the industry.